If you have lines on your forehead and around your eyes, Xeomin® injections may help give you a younger appearance. The treatment is comparable to Botox® but may be a better fit for some men and women. The injections are not only good for older patients but can also help those who are in their mid-30s and concerned about developing wrinkles.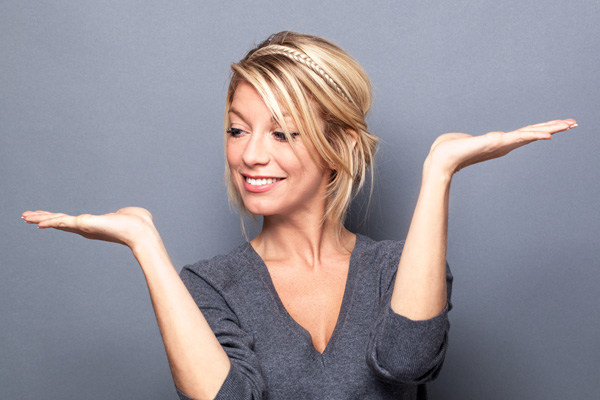 What Is Xeomin?
Xeomin is an injectable product that is in the category of neuromodulators. It works temporarily on the muscles that cause wrinkles on your forehead and at the corners of your eyes. Once the muscles are relaxed with the Xeomin injections, your skin may soften enough to reduce fine lines and wrinkles.
Benefits of Xeomin
Some of the reasons why we recommend Xeomin are:
No downtime
Treatment in 30 minutes or less
Long-lasting results
Ideal for patients with early to moderate signs of aging
Immediate results
Best Candidates for Xeomin
The best candidates for Xeomin treatments are men and women who have early to moderate dynamic wrinkles around the eyes and forehead. These types of wrinkles are unique in that they are caused by muscle contractions. If you have a history of adverse reactions to injectable cosmetic treatments, please let us know.
Xeomin Treatment
The product is injected into the muscles of your upper face. A very thin needle is used, so you may only feel a slight pinch on your skin. Most patients find the treatment to be quite comfortable and pain-free. A topical ointment can be applied to your skin to help you stay relaxed.
After Treatment With Xeomin
It is normal to have some tenderness, swelling, and pinpoint bleeding at each injection site. The symptoms are not obvious to other people and should last only 24 to 48 hours. Swelling may hide the results of your injections until it subsides. You can apply an ice pack lightly to the area, but you should not massage or press on your skin.
Results of Xeomin
Softening dynamic wrinkles around your eyes and forehead requires a series of injections. The active ingredient in Xeomin® starts to work right away. The wrinkles look a little softer. Full results can take up to a week and last up to six months. We recommend follow-up treatments after about four months.
Xeomin Treatments for Wrinkles Near Me
If you are ready to say goodbye to the fine lines and wrinkles that make you look older, call us today to learn more about Xeomin. We can schedule an appointment at a time that is convenient for you.
Request Your Appointment
Integrative Aesthetics of Thomasville makes it convenient to plan your next visit. Click the link to request an appointment time that best fits your busy schedule. We can't wait to see you!