A micro peel refers to a gentle chemical peel that removes the very top level of skin cells, promoting collagen production and freshly invigorated skin. You can spend 30 minutes with a professional aesthetician for the best results.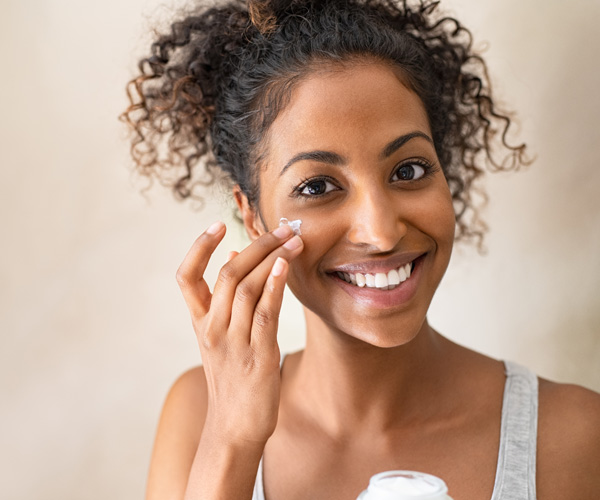 SkinCeuticals® Micropeel
The SkinCeuticals® Micropeel is also known as the "lunchtime peel" as it can be customized to your specific needs and done either at mild or moderate depth. If your goal is targeting age spots, a moderate peel may be necessary. However, if you're working on getting rid of dull skin on the cheeks or if you want to target fine lines around your eyes and mouth, using a SkinCeuticals® Micropeel for sensitive skin may be a wonderful option for those who need a treatment before heading back to work, go on vacation or out to dinner.
PCA Skin® Ultra Peel
If you're interested in targeting age spots but don't want to undergo a moderate peel, the PCA Skin® Ultra Peel product may be the best option for your situation. The active ingredients in this product include Emblica to reduce discoloration and silymarin, a powerful antioxidant that helps to fight sun stress. This product reduces age spots, evens skin tone, and softens lines and wrinkles. It can also lower your chance of developing more in the future. In just 30 minutes, we can have your skin glowing!
ZO® Stimulator Peel
The ZO® Stimulator Peel functions via a combination of glycolic and lactic acids, both of which break down the bonds that hold dead, tired skin in place. Your ZO® Stimulator product is also high in Vitamin A & E, which will moisten the skin and reduce the risk of future damage. This peel is loaded with anti-irritants and other emollients to allow your skin to calm down post-peel and avoid redness, flaking, and irritation. This treatment utilizes exfoliation, and cellular stimulation softens fine lines and enhances skin tone. It only takes 30 minutes, and you will leave with renewed and revived skin!
Signature HydraFacial™
A HydraFacial is a four-step process that includes a chemical peel prior to the addition of antioxidants and moisturizers to cleanse, exfoliate and brighten your skin. In addition to the HydraFacial process, you can customize your treatment to include:
Red LED lights to brighten the skin
Blue LED lights to kill bacteria that cause acne
Lip therapies to soften and smooth your lips
Eye treatments specific to the thin skin around the eyes
Schedule Your Micro Peel Today
Any of these micro peel processes can be done by one of our professional aestheticians. No matter the product you choose, we will carefully review the process with you prior to the treatment. Contact our office today to set up an appointment.
Request Your Appointment
Integrative Aesthetics of Thomasville makes it convenient to plan your next visit. Click the link to request an appointment time that best fits your busy schedule. We can't wait to see you!