Unwanted and excess hair on any part of your body is embarrassing, but the traditional techniques rarely produce ideal results. Shaving may remove the hair at the skin surface, but you have to deal with cuts and stubble. Waxing removes hair from the root, but it is quite painful. Laser hair removal is safe, effective, and more comfortable than waxing and shaving.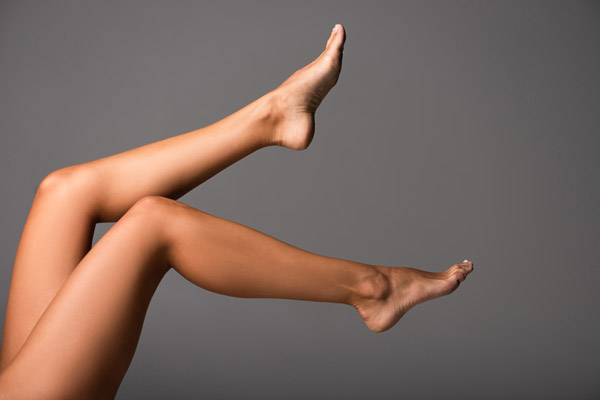 How Laser Hair Removal Works
Like waxing, laser hair removal works at the root of the follicle. Instead of pulling out the hair, though, the high-intensity light energy damages the hair so it falls out of the follicle. Our nurse aesthetician divides the treatment area into small sections and applies the laser in short bursts in each section. Depending on the size of the area and characteristics of the hair, a single treatment may take as little as 10 minutes and up to 30 minutes.
Alpha for Laser Hair Removal
We have chosen the Alpha laser system for our hair removal treatments. It is FDA-approved for the procedure and proven to quickly and effectively remove unwanted hair. The results are more consistent than other laser systems that are available to remove hair.
Laser Hair Removal Treatment
The Alpha system is safe for all skin types and requires no downtime. Our aesthetician adjusts the settings to match your hair removal needs. It can be used on small areas, such as the upper lip and underarms, as well as larger areas, such as the bikini line, legs, and back. The treatments are much shorter than comparable laser skin removal systems. If you feel any discomfort during the procedure, our aesthetician can apply a cream that numbs the area.
After Your Alpha Laser Hair Removal
After your Alpha laser hair removal treatment, the skin may be slightly pink and sensitive. You may also notice some hairs remaining in the area. This is normal. What you are seeing is hair follicles that are in the early stages of growth. These hairs will naturally fall out in the coming weeks. You may need a series of treatments to remove all of the hair. As you continue to manage hair growth with our laser hair removal treatments, the hair will grow in thinner and lighter, or it may not regrow.
Eliminate Your Unwanted Hair Quickly and Comfortably
If you are tired of the pain and short-term results of waxing and shaving, learn more about laser hair removal with the Alpha system. Call us today to schedule an appointment with our aesthetician, and start enjoying smooth, soft skin!
Request Your Appointment
Integrative Aesthetics of Thomasville makes it convenient to plan your next visit. Click the link to request an appointment time that best fits your busy schedule. We can't wait to see you!