Fine lines and wrinkles are signs that your skin is aging. What happens in the deep layers is a gradual reduction in collagen, a natural substance that supports the skin. Your body loses and replaces collagen as part of the regeneration of new skin cells. When you reach your 30s, your skin continues to lose collagen at the same rate, but new production slows down. Wrinkles indicate where your skin now has less collagen. One way to overcome the imbalance is with our radiofrequency (RF) microneedling treatment.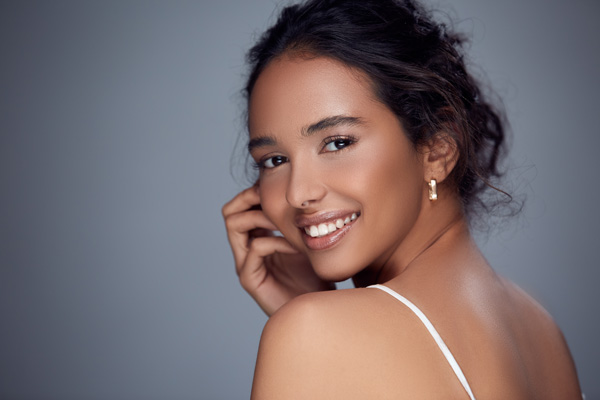 Collagen Stimulation With Scarlet RF Microneedling
Early treatments to replenish collagen relied on injections of the substance that was derived from other sources. This approach failed in most cases because it was rejected by the body or simply didn't integrate with the skin. By stimulating your own collagen production, microneedling offers more natural, long-lasting anti-aging results.
Benefits of Scarlet RF Microneedling
Microneedling works by creating micro-injuries in the skin to trigger the natural healing process. Your body repairs the micro-injuries by developing new collagen fibers. RF microneedling takes this one step further. The gentle, thermal properties of RF energy also stimulate collagen, so you get more from each treatment compared to microneedling alone.
Scarlet RF Microneedling System
The RF microneedling treatment is performed by our nurse practitioner, physician, and medical aesthetician. A numbing cream is put on your skin to help you relax. We use the Scarlet RF microneedling device that has advantages over similar RF microneedling systems. The short-pulse design maximizes the benefits of thermal energy while ensuring patient comfort.
Scarlet RF Microneedling Treatment
For the treatment, our aesthetician positions the device over a portion of your skin that has wrinkles or sagging, such as the forehead, jaw, or around the mouth. The needles only go about 0.5 millimeters to 1.0 millimeters into your skin, so you do not feel any discomfort. The RF energy is applied simultaneously, and then our aesthetician moves to the next section of skin.
What to Expect After Scarlet RF Microneedling
Your skin may feel sensitive and have a pinkish appearance for a few days. Collagen production happens gradually, so you will see a reduction in wrinkles, fine lines, and sagging over the next three to six months. The collagen will continue to break down, so we recommend follow-up treatments every 12 to 18 months.
Schedule Your Scarlet RF Microneedling Treatment
Microneedling with our Scarlet RF system produces natural-looking, younger results without surgery. The treatment is often referred to as a non-surgical facelift. To learn more about the procedure, call us today to schedule an appointment with our aesthetician.
Request Your Appointment
Integrative Aesthetics of Thomasville makes it convenient to plan your next visit. Click the link to request an appointment time that best fits your busy schedule. We can't wait to see you!