Fine lines and wrinkles are signs that your body is not producing enough collagen, elastin, and hyaluronic acid, the three key substances that are abundant in young skin. If you are considering surgery to look younger, you may want to consider treatment with one of our dermal fillers.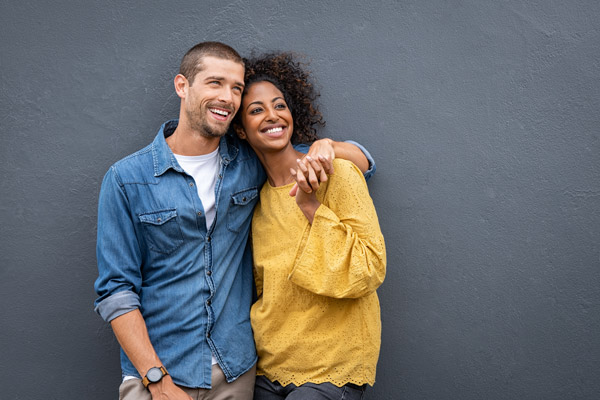 What Are Dermal Fillers?
Dermal fillers are injectable, non-surgical products that replenish your skin with essential substances. By increasing the amount of these substances, the fillers soften lines and wrinkles. We offer Revanesse® Versa™, Belotero Balance®, and Radiesse® Lyft.
Revanesse® Versa™ Dermal Filler
Revanesse® Versa™ contains hyaluronic acid that attracts water molecules to your skin. Much like a sponge that swells when it gets wet, your skin plumps up when the hyaluronic acid increases the amount of moisture. We recommend Revanesse® Versa™ for treating wrinkles around the lips, including smile lines, as well as to add volume to the cheeks and tear troughs.
Belotero Balance® Dermal Filler
Belotero Balance® is another hyaluronic acid injectable that adds volume to problem areas that make you look older. It is especially effective for lines around your mouth, as well as deep wrinkles in other areas. No downtime is required, and you see improvement right after the injections.
Radiesse® Lyft Dermal Filler
Radiesse® Lyft contains ingredients that stimulate collagen production. Aside from the mechanism of action for anti-aging, Radiesse® Lyft is unique because it can be used for hand rejuvenation. It is also effective for treating moderate to deep facial wrinkles, such as the folds that extend from the nose to the outer corners of the mouth. We also use Radiesse® Lyft for non-surgical cheek enhancement and for adding volume to create natural-looking facial contours.
Treatment With Dermal Fillers
Our nurse aesthetician performs all dermal filler treatments. A topical numbing cream may be used if the injections are made deeper in the skin layers to correct advanced wrinkles and creases. Multiple injections are made along the wrinkle to evenly smooth out the skin. You may have some tenderness, swelling, and bruising for the first one to two days after treatment. It is also normal to have mild bleeding from each injection site. Dermal fillers will last several months or longer.
Are You Ready to Look Younger with Dermal Fillers?
If you want to look younger and don't like the idea of surgery and a long recovery period, you may be a good candidate for our dermal fillers. Our nurse aesthetician examines your skin and recommends the best fillers for your cosmetic goals. Call us today to learn more and schedule an appointment.
Request Your Appointment
Integrative Aesthetics of Thomasville makes it convenient to plan your next visit. Click the link to request an appointment time that best fits your busy schedule. We can't wait to see you!