If you're concerned about the condition of your skin but aren't sure of the next step, getting a HydraFacial is a wonderful start to fully understand the baseline condition of your skin. This four-step process takes only thirty minutes and will leave you with freshly exfoliated and moisturized skin.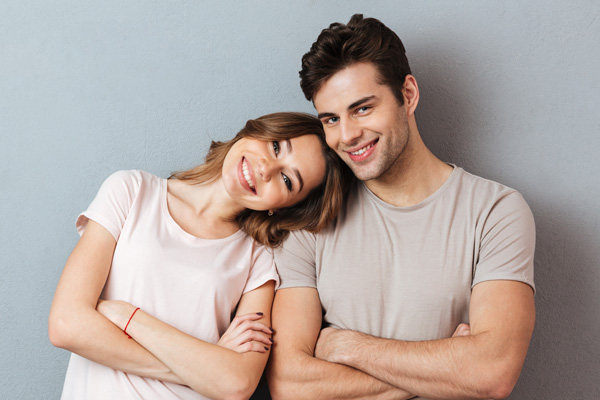 The Basics
A basic HydraFacial includes:
A cleansing serum to take away dead skin cells
A gentle peel to break up impurities
Vacuum extractions to take away toxins
Instant hydration loaded with antioxidants to protect your skin from toxins
Once you have enjoyed the skin-refreshing power of a basic HydraFacial, you may be interested in bumping up the benefits.
Deluxe HydraFacial
A basic HydraFacial can be done over your lunch break with terrific results that will help you look and feel better; you're not just undergoing a cosmetic treatment. This therapy is actually increasing the health of your skin by taking away toxins and adding peptides and antioxidants.
You can give a boost to your HydraFacial benefits with any number of add-ons. You can support your lymph system by adding Lymphatic Drainage therapies to aid in healing. The Dermabuilder formulation targets fine lines and wrinkles that show up over time. Finally, a Britenol treatment can help avoid sunspots and darkened areas of your skin.
Platinum HydraFacial
For those who struggle with acne, a HydraFacial treatment can be an ideal way to "reset" skin troubled by clogged pores. Another addition to reducing the recurrence of acne is blue LED light therapy to destroy the bacteria that can lead to pimples. Red LED therapy plumps the skin and increases your overall glow.
You can also greatly increase the benefits of your HydraFacial treatment by focusing on your eyes and lips. These therapies give you the same fresh, clean treatment, but the final hydration step specifically targets the delicate skin around the eyes and the smooth tissue that makes up your lips.
Prepping for Your Treatment
If you are planning to undergo a HydraFacial, remember that this process includes a gentle peel. You may need to discontinue Retinol therapy or any current glycolic acid product use for 3-5 days before a HydraFacial treatment. If you're getting electrolysis for any reason, take a week-long break before a HydraFacial. For those using Accutane or Isotretinoin for severe acne, these products must be discontinued for at least 6 months before a HydraFacial treatment.
Schedule Your Hydrafacial Treatment Today
To learn more about the procedure, call us today to schedule an appointment with our aesthetician.
Request Your Appointment
Integrative Aesthetics of Thomasville makes it convenient to plan your next visit. Click the link to request an appointment time that best fits your busy schedule. We can't wait to see you!